Our customized strategy for each client begins with a detailed understanding of goals.
What sets us apart is the use of our proprietary product strategies: Palmetto, Live Oak and Magnolia.
Each strategy is customized to address investment objectives and risk tolerance of individual client families. No two portfolios are exactly the same, but each shares a common investment chassis and long-term goals.
As part of our process, we hold regularly scheduled performance reviews. We measure results against client objectives and market benchmarks.*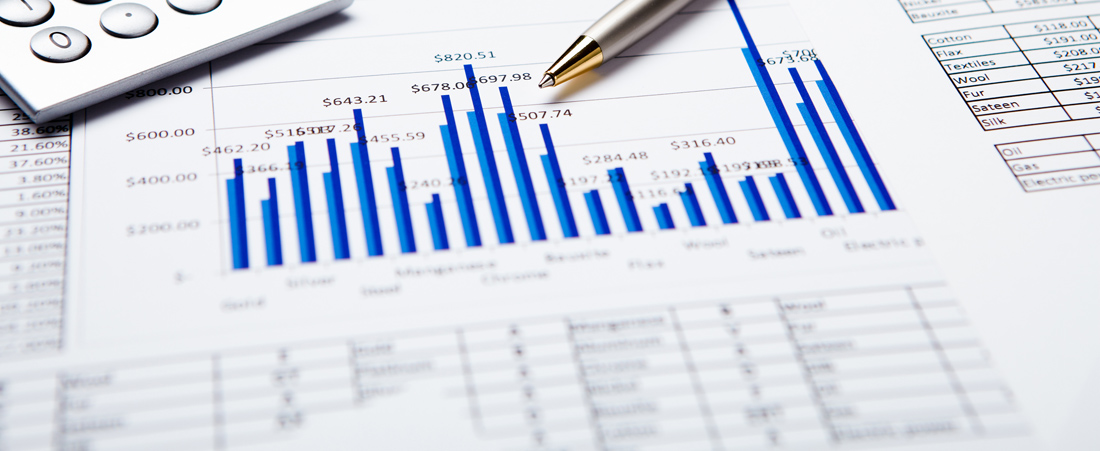 Disciplined Process
Tidal Creek Capital Performance Optimization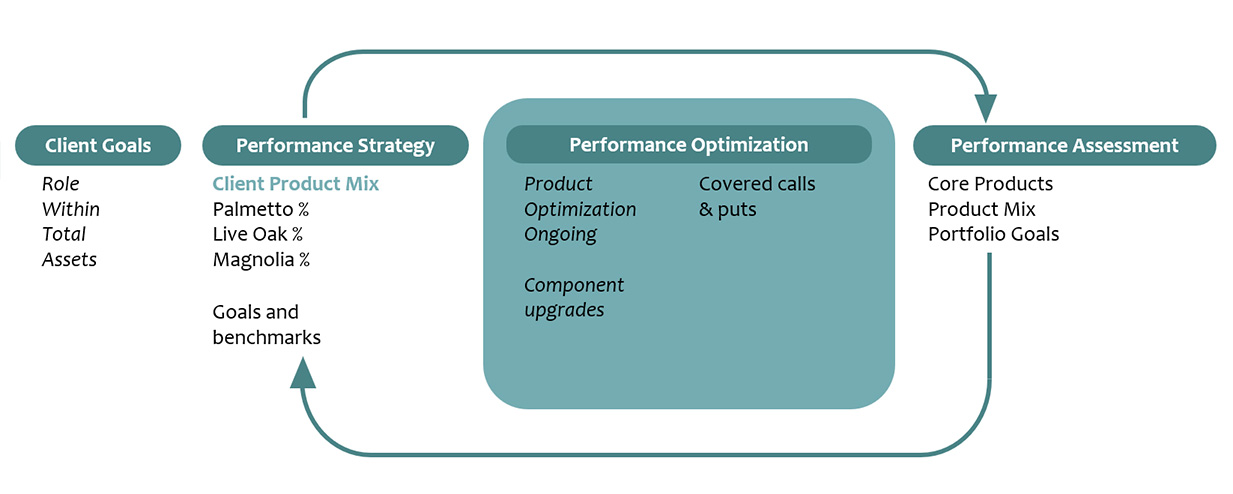 Proprietary Product Strategies
Growth & Income
Targeted to Outperform S&P Benchmark over the long term.
Managed with hedge fund characteristics for downside protection.
Makes use of short positions and options as appropriate.
Nimble.
Income
High-yield replacement for money market, CD, or checking.
Portfolio consists of:

Bonds
Select equities with superior balance sheets
REITs
Diversified, high-yield bonds

Current effective yield: 4.2% (September 2019)
Many clients choose to link to a checking account or debit card for on-demand withdrawals
Small Company Focus
Generally suitable for smaller account sizes.
Makes use of a series of broad asset class ETFs.
Highly-customizable according to client risk profile and goals.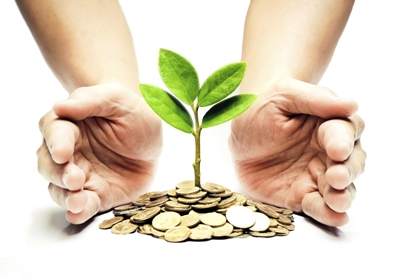 The Value of Covered Calls and Puts
Covered calls:
Used on existing holdings.
Enhance return via a "forced dividend".
Lower volatility.
The strategy of writing covered calls, when compared to simply buying and holding equity positions, increases returns and lowers portfolio volatility.
Financial Planning Process
<!============= Process Steps Template Designer 1.2.1 =============>
Step 1

Initial Meeting

Discuss current financial framework. Onboard with planning software.

Step 2

Planning Meeting

Present Tidal Creek Capital recommendations.

Step 3

Ongoing Support

Track progress. Revisit consistently and adjust as needed.